This evening we ventured back across the river to Fort Thomas, Kentucky to check out the Lenten fish fry over at
St. Thomas
...
Genifer had just a fish sammich...
I got a fish dinner set-up with macaroni and cole slaw...
That macaroni was definitely worth the trip alone. The fish was deliciously tasty, really very good and not greasy at all. However, it was very oddly shaped. Little cubes that at first glance we thought were hush puppies not fish. But still, it was very tasty stuff. The coleslaw was good too. I'm not a huge fan of coleslaw. But we finished the whole thing. And like I said, the macaroni was just out of this world.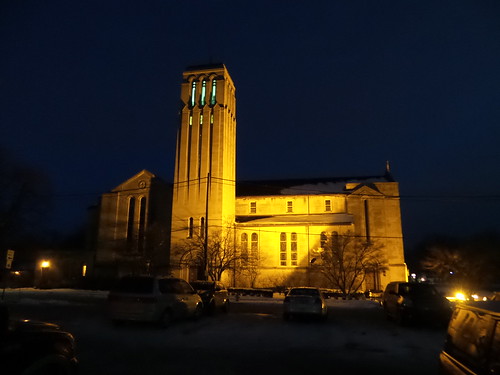 Next week, we'll try
another fish fry
. :)