So we do all of our banking with PNC. Awesome, awesome bank. I can't believe I didn't
have my money with them sooner. I have a PNC Rewards credit card. And with that card,
I earn a ton of points redeemable for all sorts of stuff. Like $100 gift cards to the world
famous
Morton's Steakhouse
. We have two of those gift cards sitting in our rather sizable
stack of gift cards right now. We've eaten at
Morton's 12:21 bar during Power Hour
, we've
actually
been a few of times
but we've never gone for the gusto and ordered their steaks.
Tonight, we decided to use one of those Morton's gift cards for an anniversary dinner...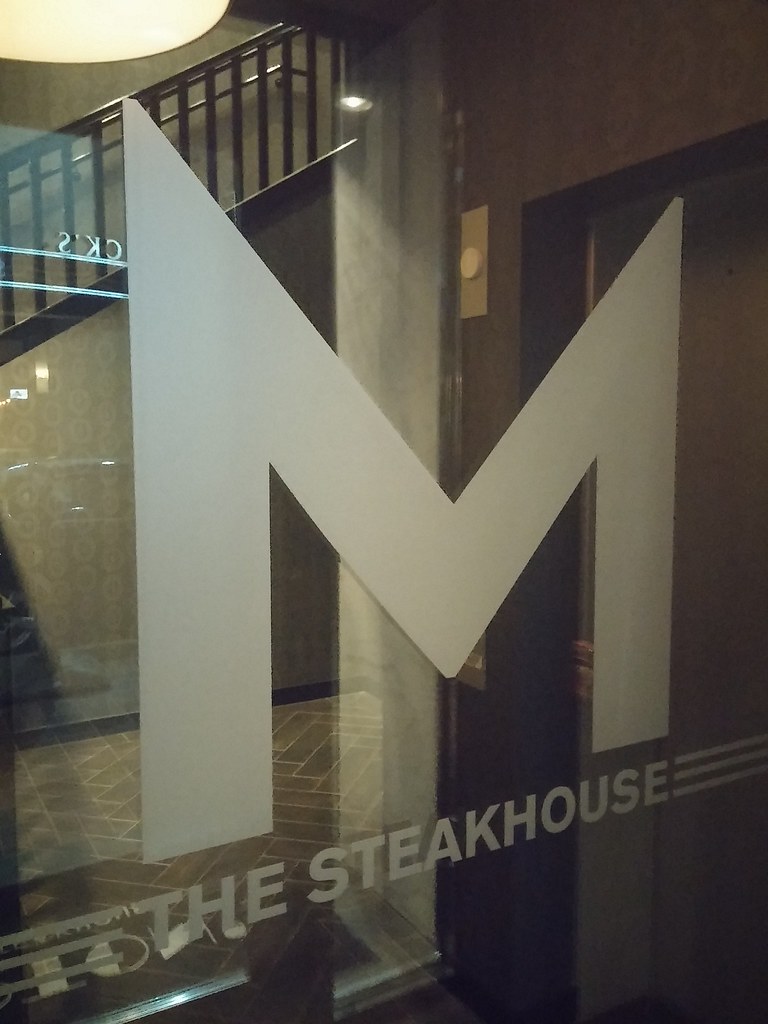 Genifer went for the 6oz. Filet Mignon...
And I ordered the 6oz. filet with 3 grilled shrimps & 2 bacon-wrapped scallops...
Look at that steak and those bacon-wrapped scallops..
And the asparagus and grilled shrimps...
YUM! Everything was beyond delicious! Heavenly! We're gonna need more gift cards!