I saw
this
on my friend
Tamia
's blog,
The Style Sample
, this morning...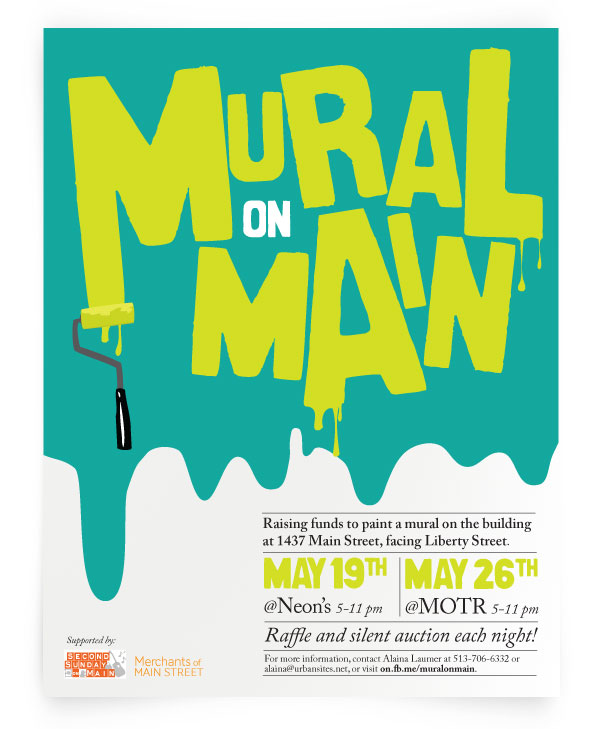 Apparently, it's a couple of fundraisers called
Mural on Main
to raise money to paint
a mural on the side of the building at the west corner of Main and Liberty. Sounds like
a good cause to me. Stop by and check it out if you're out and about on Main Street.